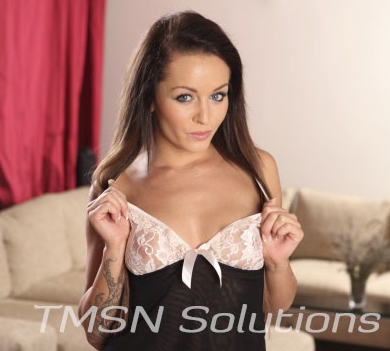 Sinful Serinda 844-33-CANDY (844-332-2639), ext. 394
Fall is finally starting to show it's true colors.  My favorite colors.  And a lot of you closet sissies are showing your true colors to me, and I love it!  I  have gotten quite a slew of contest entries, and want to thank each and every one of you for them.  They are all wonderful, beautiful, some are a little slutty, and some are down right naughty!  I love them all and I can see it's going to be quite a task to pick my favorite one this year.
So I hope all you have been putting some thought into what kind of voice clip you're wanting.  "Wait, what voice clip?"  The one you win for winning the Fall Panty Contest, silly!  So just a reminder here:  When I pick the winner, I will contact you via email and we will work out the details of your prize.  You'll win a free 3 1/2 – 4 minute voice clip from me tailored as you'd like.  So what do you want?  Some soft soothing positive affirmations?  Or maybe some hardcore dirty talk?  Or just some playful sissy-themed JOI?  I don't know about you, but I can't freaking wait!
So we still have a few more weeks to go!!  Email me your entries here, and remember – I want to see pretty and sexy fall colors!  I leave the rest to your imaginations!  I'm accepting entries through November 8th, so there's still plenty of time.  Get those emails in and show me how sexy you are!  Also, if I pick you as the winner and insist that I show your panty clad ass on my winner's announcement and on Twitter, please let me know.  I'll be more than happy to out you to all my friends! 😉  Happy Fall!
Serinda
844-33-CANDY
(844-332-2639)
ext 394
http://www.sissyphonefantasy.com/serinda
http://www.phonesexcandy.com/serinda/