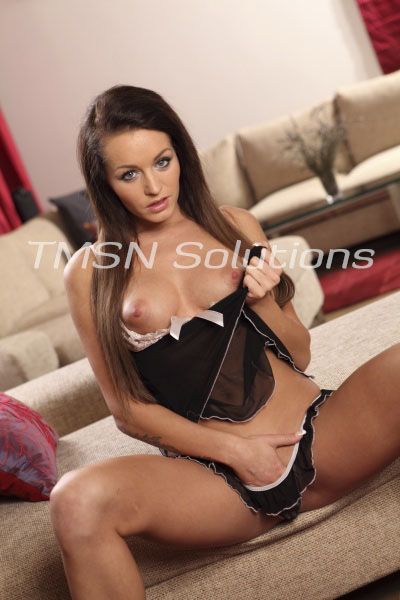 Sinful Serinda 844-33-CANDY (844-332-2639), ext. 394
Yes, I know you are squirming just aching for a release. I've worked hard to get you to this state where your body aches, your cock is dripping and your balls are nice and tight. You need to cum, but you aren't cumming until I say you can.
Tell me how badly you need to cum so I can relish in your suffering. I absolutely adore seeing you in near misery as I deny you again and again. I know you feel like it'll never end, that your cock and those balls are swelling just begging to release. But I promise you, when you finally do get to cum, it'll feel so amazing. Just be patient and focus on me.
Believe me, the longer we can hold out the better. I want you to get to that point again and again where you're just about to cum. And then you'll stop and your hard cock will just twitch and throb again and again. You can feel it, right there, you're just about to pop but no – you are not allowed to until I say you are ready. We're almost there…
If you want to cum for me, you have to really beg for it. Make me believe it, make me believe that you are in agony. I want to know that you feel like your cock is swollen to the point of bursting. Tell me you can't take anymore and that you are on your knees pleading with me. Tell me you'd do anything, kiss my feet, give me anything I desire. Yes, good boy. I think you're ready…
Serinda
844-33-CANDY
(844-332-2639)
ext 394
http://www.phonesexcandy.com/serinda/