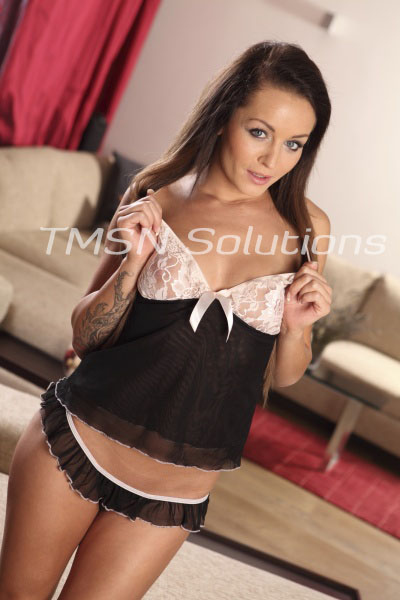 Sinful Serinda 844-33-CANDY (844-332-2639), ext. 394
Sorry!  Miss Serinda has been very busy lately and wrapped up in quite a few big profile things and working with very important and super naughty boys.  While I've been busy I've been hit with a deluge of emails all sending me panty pics and asking about the contest and all that.  Well, Fall is officially over where I'm from.  So I think it's time to talk about our lucky winner.
I have to say, I'm pretty sad right now.  Fall is my absolute favorite part of year.  My birthday and Halloween have come and gone and I was looking forward to enjoying the fall foliage for a few more weeks at least.  Everything was going real well until snow and ice rolled in and ruined everything.  But that's why I have this contest every Fall!  It helps me remember how awesome the year was, gives me some pretty fall colors to look at, and wrap up the rest of the year on a high note.  So let's go!
First and foremost, my Sissy has specifically asked that I do not out her or post pictures of her.  I double and triple checked with her and she assured me she was absolutely not playing coy.  She has a secret, I think.  But we all have deep dark secrets, don't we?  Life would be pretty boring if we didn't keep secrets or lead secret lives.  She has said I am free to use her name, though.  So, I hope everyone will join me in congratulating Hailey as the winner of our Fall Panty Contest this year.  Hailey sent me a very beautiful pic of herself in a sheer lacey pair of panties in a sexy burnt umber color scheme.  It was exactly what I needed this year, so thank you sweetie.  Hailey and I have been hard at work determining how her voice clip prize is going to be crafted.  So thank you everyone for entering and playing and I hope you all had a great Halloween.  Now let's wrap this year up on a bang!  See you in chat!  <3
Serinda
844-33-CANDY
(844-332-2639)
ext 394
http://www.sissyphonefantasy.com/serinda
http://www.phonesexcandy.com/serinda/