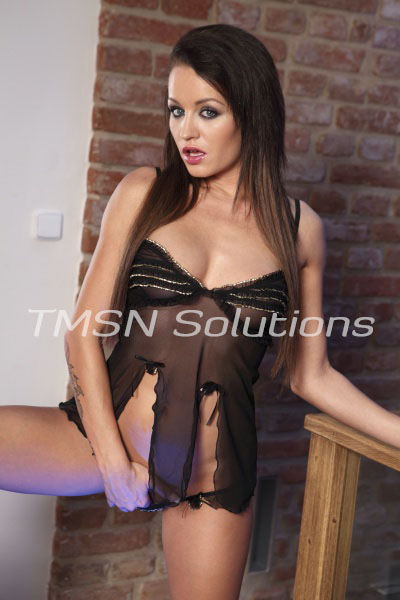 Sinful Serinda 844-33-CANDY (844-332-2639), ext. 394
Have a seat right there, pet. I see that you are all prepared for me as I have instructed and you are fully erect in anticipation for what you are about to experience. Wonderful, today I'd like to bind up your cock and balls and show you a new definition of the word "torture".
In doing some research, I have found a new way to inflict some extra special pain on you, and I'm sure you'll enjoy it. I've recently procured a device which is essentially a cock and ball torture board. Let me describe it to you. It is a split piece of thick wood which attaches together. At the attach point is a spot for your cock and balls to fit through. Up the length of the board, is a crisscrossing cord to bind your cock against the board tightly. Like this, I am free to do with you whatever I please.
What would I do with them? To start I would more than likely use my riding crop on those swollen balls of yours. They are so tightly bound that they are swelling to the point of stretching. It accentuates the feeling of me slapping your bright red scrotum with my crop, doesn't it? And after giving you a nice firm slapping, I'll tickle those balls with my fingernails, then scratch them hard, gripping onto them with my long nails.
Now that I've got that cock all strapped tightly to my board, let me tell you what I'd do to it. You'd probably think maybe I'd do another round with the riding crop. Or maybe I'd even go really extreme and get some electrical probes on it. But no, I have a little toy here that more or less looks like a spur, only sharper. Some people call it a medical pinwheel, but you get the point.  😉  And I want to slowly run this wheel of sharp spikes up and down the shaft of that cock.
From what I understand, it gives an indescribable sensation of cold tickling, to tingles, to light stabbing as it rolls across the skin of your shaft. I also like to run it around the underside of your head, and down around your balls which are nearing purple in color. With that cock bound down to that board, it is mine to do with whatever I desire.
Bet you'd like to go on, wouldn't you? Are you enjoying yourself? Do you want more? Then drop to those knees and beg for it. That pathetic cock of yours is mine, and I command it and use it for my pleasure. Your pain is my pleasure, my little masochist slut. So let me show you the bounds of your pleasure and help you explore and discover new sensations together.
Serinda
844-33-CANDY
(844-332-2639)
ext 394