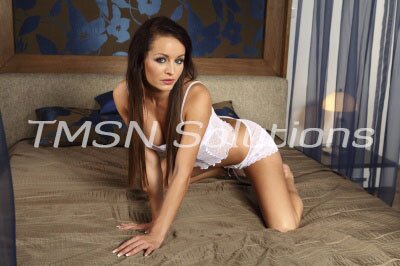 Sinful Serinda 844-33-CANDY (844-332-2639), ext. 394
Well, here it is – it's the end of the month and I've gotten a lot of entries for my first panty contest. And now, it's time to announce the winner! (Drum roll please!)
Before I post the winner, I just want to congratulate everyone who entered! This was a very very difficult decision to make and each and every entry was positively beautiful! So thank you everyone for participating and sending me your panties. And now, without further delay… the winner.
Congratulations to Tabby!!

Tabby, you have a beautiful waist and hips. And I love the shade of lavender you picked. The white stockings perfectly accentuate the color of your beautiful panties as well as your skin. This is a wonderful entry and congratulations again.
Tabby will be winning a personalized voice clip made just for her! Tabby, I will be in touch with you soon to get the details on your personal clip! Thanks again everyone for entering, it was very tough but I had a lot of fun doing this. Maybe we can have more contests here in the future, what do you all think? 😉
Serinda
844-33-CANDY
(844-332-2639)
ext 394
http://www.sissyphonefantasy.com/serinda