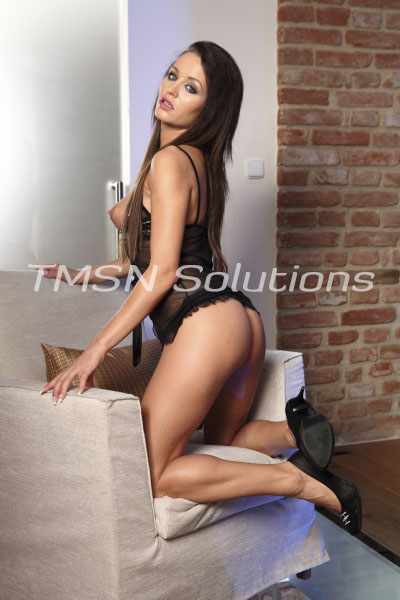 Sinful Serinda 844-33-CANDY (844-332-2639), ext. 394
It was one of many summer jobs in my life. I was out of school and working at my local pet store. Cleaning the fish tanks, stocking shelves, making banter with the customers.
One of our more frequent customers was a man older than I was at the time – he was still young, but married. The type of couple who said their dogs were their "babies". I couldn't help but feel attracted to him, married or not. He was stunning to look at, and his voice melted me in the all the rights spots and made my knees quiver ever so slightly. He came in almost every day – picking up treats, supplies, toys for their dogs. Sometimes alone, sometimes with his wife and dogs. When he was alone, though, I could catch him stealing looks at me. One day, I was ringing him out – making conversation and being professional – when he finally made his move. It may have been my fault. My professional polo shirt wasn't buttoned up all the way to the top, and my sunglasses were hanging from the collar, pulling my shirt down and exposing my cleavage, my lacy black bra clearly visible to just about anyone who wanted to see. As I'd look up from the register I'd see his eyes locked on my tits, trying to be discrete. I finally stopped what I was doing, keeping my eyes locked in his direction until he stopped looking, his eyes meeting mine, and then his cheeks turning bright red as the ***** fled from his cock in embarrassment. Something snapped in me then, knowing he was married and checking out this much younger girl. He had to face the consequences.
"What are you looking at?" I asked in my most demanding and authoritative tone. "Aren't you married? Why are you looking down my top?!" I practically shouted, surely alerting anyone else within earshot. He stammered an apology but I wasn't having it. "If you want to continue shopping here and keep this from your wife, park your ass on that chair and wait for my boss. I'm calling her immediately." Terrified, he moved to a waiting chair by the dog groomers and sat, waiting. I made him wait there for an hour after making a fake phone call.
Finally, when the store was empty, I stormed over to him. "Get up and come with me." It was a weekday, after lunch, the store was empty. I led him to the storeroom in the back, pallets of canned and dry dog and cat food all around us, boxes full of squeaky toys and rawhide bones scattered. "Men really are dogs, you know that?" I asked, not really wanting to start a debate with him. "All they do is think about what they can fuck and hump every minute. A young girl can't dare to have some skin exposed, can they? Isn't that right, dog?" He was terrified, I could see him sweating, it was perfect. "Well, dog, since you're going to act like a dog, let's make sure you fit the part." I grabbed a large leather dog collar and leash from a box. "Get on your knees, dog." I had no hesitation in my voice, I was not screwing around.
He slowly lowered himself and tried to apologize to me in vain. "Dogs don't speak unless they are told to. I did not say, speak did I, dog?" He shook his head. I collared him. I leashed him. "Stand up, take off your pants. Pants are for men. You're not a man, you're a dog." He hesitated. "Does this look like a game to you, dog? I have your address, I know your wife, take off your god damn pants, now!" He unbuckled his belt and slowly pulled down his pants. As he attempted to leave his boxers on I stomped my foot on the floor. He complied to my unspoken demand and removed his boxers. I didn't care to look at him, he was not worth my time now. I dug into another box, removing another collar.. much smaller, for a cat, with a small jingling bell on it. I walked over to him, keeping hold of his leash, and tightly bound the kitty collar to his flaccid cock. I'm sure if he was aroused it would be impressive to most anyone, but I had no interest. "Dogs don't stand, either. Get on all fours, dog." He complied again. I reached into another box, finding another leash… black and thick leather. "Let's begin, shall we…."
Are you ready to begin your training pet? I have this leash ready to punish the dog that you are!
Serinda
844-33-CANDY
(844-332-2639)
ext 394
https://phonesexcandy.com/serinda/