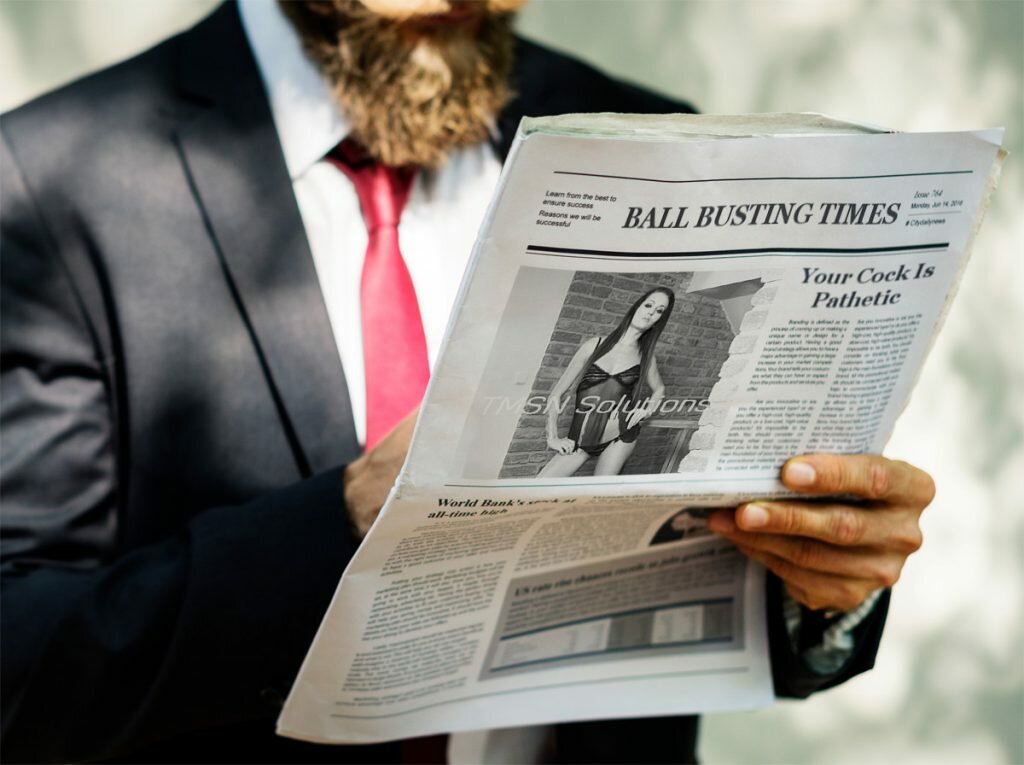 Sinful Serinda 844-33-CANDY (844-332-2639), ext. 394
Look at you! Strapped down on my table, the restraints across your legs and chest. I'm so sick of hearing you whine and whimper at me I've put duct tape over your pathetic mouth. And yet being in this compromising position has your little sad dick hard as a rock, doesn't it?
Yes, you enjoy being my slut, tied down like this, don't you? Maybe I'll have your cock and balls bound up in rope tightly. If you could talk, you'd be begging me to stroke your little dick, wouldn't you? I know you would, I can see the desperation on your face.
You're so sensitive tied up here with your little cock and balls all swollen. I'll bet just the slightest brush would cause you to twitch and tingle, wouldn't it? Yes, I'm sure if not for the tape covering your mouth you'd be begging me to make you cum, wouldn't you? Just stroke you faster and faster, because you want to cum for me, don't you? You'd beg me to cum like a good little slave, yes? And then, right when you can't take anymore….. well, that's all the time I care to spend on this blog today. Don't forget, your orgasm means nothing to me, and the only thing I give a damn about is how much I enjoy torturing your pathetic loser ass.
Serinda
844-33-CANDY
(844-332-2639)
ext 394
http://www.sinfullysexyphonesex.com/serinda/