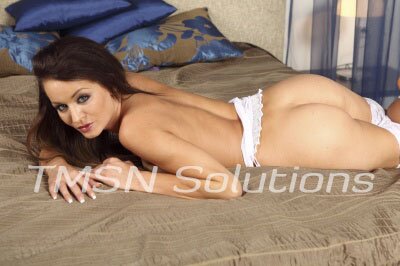 Sinful Serinda 844-33-CANDY (844-332-2639), ext. 394
Ever get so turned on in public that you just have to find a way to touch yourself? Just a deep ache right in your pussy (or cock) that you just have to rub, or have someone rub because the ache just won't go away? Well that was me the other day, as I was getting a fairly standard massage.
So, there wasn't anything amazing about the masseuse at the parlor. He was a younger guy, out of college, maybe he went to masseuse school or whatever the fuck they call it, I don't know, but he was pretty standard. What really set me off was just how fucking good he smelled! I'm really into scents lately, and I couldn't put my finger on it, but he either had some real nice body wash he used or cologne. It was a combination of manly and refreshing and it just really hit me as he was working out some tension in my upper thighs.
Call me a cock-tease, but I get completely nude for my massages. I'm sure he's seen plenty, and he didn't try to make a move on me at all – he was a complete professional. I, however, found myself being pussy teased by the scent from his body as he worked his hands up and down my thighs. I kept moving my hips, just hoping he'd maybe brush against my tingling pussy lips, but no, he'd just shy away, teasing me all the more. Damn it! Well the masseuse went to get more massage oil but had to excuse himself since he had run out. Once he left, I pounced on myself in a desperate effort to make these unwanted horny feelings to go away.
I didn't even roll over, I just lifted my ass in the air, reached my hand down and started rubbing at my pussy and clit quickly, hoping to cum as quick as I could. I tried to keep my moans quiet as I teased and fingered myself, hitting my g-spot just right. I could feel my juices dribbling down my thighs as I plunged my fingers into me and circled my clit rapidly. I was just about there when I heard a throat clearing behind me. Of course I was busted, sure – thanks, karma! I could only imagine what he must have been thinking seeing me positioned like that. I sheepishly apologized and removed my fingers and tried to find a towel I could use. (Normally I'd just lick them clean but I didn't want to look like a total pervert!) I reached for a towel but his hand stopped me, gently grabbing my wrist. "Do you mind if I take care of that for you?" He asked, looking at my wet fingers. Oh boy, looks like I may be getting my orgasm after all.
Serinda
844-33-CANDY
(844-332-2639)
ext 394
http://www.phonesexwhimpers.com/serinda