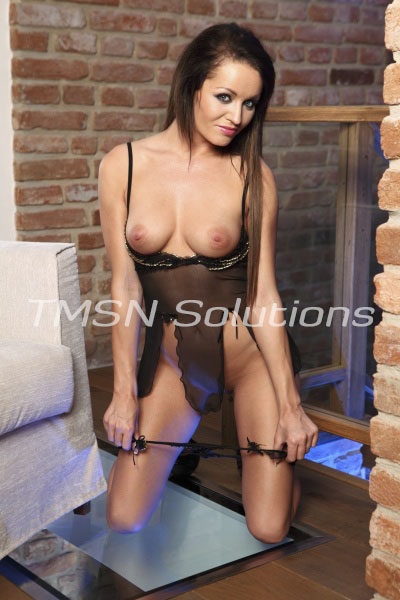 Sinful Serinda 844-33-CANDY (844-332-2639), ext. 394
Oh man, what does it take for a hot MILF to get laid these days?  I legit have not had cock in at least… 72 hours?  Has it been that long?  Damn.  No wonder I'm feeling so frisky.  I get that gnawing, you know what I mean?  Every thing I see reminds me of cock, and I just need to get it!  Need cock in my hands, in my mouth, my pussy – please won't someone help me?
I know I have a really.. and I mean REALLY high sex drive.  I really can't help it, it's almost an addiction.  Ok, it's an addiction.  I'm a MILF addicted to seducing young, sexy boys and having my way with them.  I mean, they are so innocent and fun to corrupt.  Just flash a little pussy at them and they turn to literal putty in your hands.  Seducing young guys like that has become an art for me, really.  Just glide in, say some sexy words, compliment them on how attractive they are… mmm, has me all tingly just thinking about it.  I am feeling so frisky, I need some cock now, damn it!  I just need to get out there and find the right victim…
I am feeling so frisky, I need some cock now, damn it!
Now where should I find my prey, hmmm?  This cougar on the prowl won't just take any pretty face.  No, he needs to be molded to my desires.  I need to shape him to worship me and only me.  To please me in just how I need.  With his fingers, or his tongue… worshiping at the alter that is my pussy.  I bet I could find just the right one.  It's only a matter of time before I find him, and sink my claws into him.  And then he'll be all mine.
Serinda
844-33-CANDY
(844-332-2639)
ext 394
http://www.phonesexcandy.com/serinda/